"From the beginning I knew meeting could only End in parting, yet I ignored the coming dawn And I gave myself to you." -Hajime
Love, So many people use your name in vain Love,Those who have faith in you sometimes go astray Love,Through all the ups and downs the joy and hurt Love, For better or worse I still will choose you first
1 tag
"Loveliest of trees, the cherry now by A.E. Housman Loveliest of trees, the..."
When I actually got a job offer
whatshouldwecallme: HAHAHAH
4 tags
5 tags
3 tags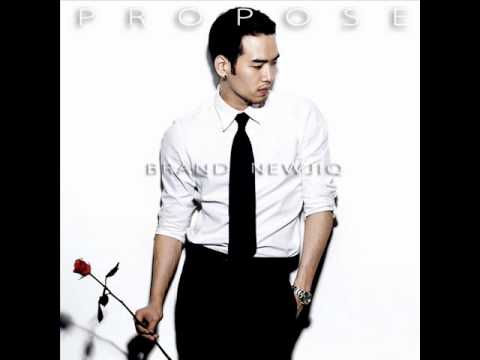 Well, this is me
Just Like Water- Lauryn Hill
So it's summer, right?
thefuuuucomics:
Covija- Devonwho
사람의 감정이란 건 무서운 것이다. 잠깐의 기분역시 무서운 것이다. 사람의 기억은 무서운 것이고 그것들을 다 기억하는 과정도, 그리고 다시 반복되는 어쩔수 없는 모습은 무서운 것이다. 가끔은 (정말 가끔일 뿐 일까) 감정이 정작 몇번이고 되새겼던 다짐보다 배로 크다. 배로 무겁다. 나약하다. 그리고 다시 아침이 되면 무슨일 있었냐는 듯 허무하게 웃어버린다. 이런 나약한 자신을 꾸짖으면서. 하지만 다시 밤이 되면 언제 그랬댜는 듯 허무하게 빈 생각에 빠진다. 이런 무서운 자신을 감싸안으며.
"We must all learn to hear what we do not like. The question is not, 'Is it..."
– Charles Spurgeon (via The Resurgence)
1 tag
       하고 싶은것도 많고 가보고 싶은 곳도 많고 먹어보고 싶은것도 많고. 그렇다 아무튼 하고싶은건 많다. 하지만 내가 최근에 느낀건 그 많은것들을 누구와 같이 하고 싶어하냐는 것이다.단순히 아무나 하고 함께 그것들을 하고 싶은가 아니면 그냥 누구와 있던간에 내가 하고싶은 건 했다는 것에대해 만족해도 되는가.  모르겠다.  내가만약 내 지금 자신에게 맞는 일을 하고 지금 나로써 만족스러운 선택을 하면 만약 10년뒤에 내 자신도 후회없을까 싶다. 어쨌거나 지금 나도 나고 10년뒤 20년뒤 나도 나다. 누굴위해 뭘 하든 어차피 내가 내린 결정이다. 나는 나니깐. 나는 어찌됬건 나였으니깐. 어쩌면 나는 내 자신이 쏟아내는 수많은 질문들에 대한 답을 이미 알고 있을지도 모른다.  생각이 많아지는 밤이다....
quiet times for You. conversation for You. most intimate time for You.
hectic
Slowly giving up the "essentials" such as sleep, food, etc.. Honestly I don't even know what today's date is.  But let's go.
When I wake up and realize it's not the weekend...
whatshouldwecallme:
One's "gravity," "weight" shows through action and time; and I'm no exception either.
       Lately, I have been experiencing a very deep pain in my wrists and back area. Hurting so much that I couldn't go to my private lesson and couldn't really practice for a week. After talking to my teachers and friends, I realized I don't play properly. I mean, I knew my posture wasn't good and sometimes I put way too much tension when I played, but I didn't know...
마음
책 한권에 설레고, 말씀 한구절에 설레고, 상상에 설레고 또 꿈에 설레인다. 나는 놀래는사람보다 설레여하는 사람이 되기로 했다.
"Let the fire fall, let the wind blow, let the glory come down"        Despite all the qualities or "abilities" I tend to possess and what I tend to be, I really desire to be a listener. A seeker, follower, walker, and really, a powerless person. I think there's a difference between being a speaker and being a talker. But recently, I really wonder if my silence is...
"If my silence is more truthful, I'd rather stay speechless." God, I feel like I am at home. Back at home. Back in Your house. Back in our house.
The Appeal - Kirk Franklin